Harry Goz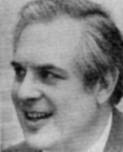 Harry Goz returns to the Imperial, where he began 1004 performances as the longest-running Tevye in Fiddler on the Roof in the mid-1960s. His costume hangs in the Smithsonian. Born and raised in St. Louis, Mr. Goz appeared in 33 productions at St. Louis Municipal Opera, toured nationally in both operatic and theatrical productions, and performed with wife Maggie Goz in To Broadway with Love at the N.Y. World's Fair in 1964. Together in Fiddler at Starlight Bowl in San Diego in 1982, they broke every attendance record in its 37-year history. Among many credits, Mr. Goz co-starred in Broadway's Two by Two, Prisoner of Second Avenue, and starred in Off-Broadway's To Bury a Cousin and Ferocious Kisses. Motion pictures include Marathon Man, Mommie Dearest and RMC Film's forthcoming Mace. He co-starred in TV's Bill, Bill on His Own, Kennedy and Tales from the Darkside, and guest-starred in Guiding LIght, Search for Tomorrow, Edge of Night and Kojak.

Dennis Parlato
Off-Broadway in 1987, Mr. Parlato appeared in three world premieres: co-starring with Alison Fraser in Barry Harman and Keith Herrmann's Romance/Romance, creating Dr. Bauer in David Hare's The Knife, and playing Antonio in Ed Dixon's Shylock. Regionally he appeared as Elyot in Private Lives and the Devil in L'Histoire du Soldat. Earlier highlights spanning a thoroughly enjoyable decade as an actor would include, in New York: Essex in Elizabeth and Essex, the title role in King John, Louis VII in Beckett, Starbuck in Moby Dick, Zach in A Chorus Line, The Narrator in The Fantasticks, Rooster in Annie, Tod Cramer on Kate & Allie, Roger Hampton on One Life to Live and Barton Crane on All My Children. In regional theatre: the title role in Marsha Norman's Traveler in the Dark, Dr. Dysart in Equus, Simon Hench in Otherwise Engaged, Orlando in As You Like It, Dr. Nakamura in Happy End and leading roles in Tonight at 8:30. And in filmland: Jim Slade in Somewhere Tonight and Inspector Catuzzo in Dillinger's Dead.

Marcia Mitzman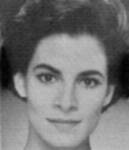 Broadway credits include the Widow in Zorba with Anthony Quinn, Rizzo in Grease and the revival of Oliver! with Ron Moody. Off-Broadway and national tour roles have included Audrey in Little Shop of Horrors, Janet in The Rocky Horror Show and Ruby Rae in The Best Little Whorehouse in Texas. Most recently Miss Mitzman starred as Mrs. Lovett in Lincoln Center's revival of Sweeney Todd directed by Harold Prince. She played Nellie in South Pacific and Meg in Brigadoon with New York City Opera. Other credits include the female leads in Shenandoah with John Cullum, All About Eve, The Taming of the Shrew and After the Fall. Born in Manhattan and raised in Hastings-on-Hudson, Miss Mitzman studied theatre at the High School of Performing Arts, S.U.N.Y. at Purchase and the Neighborhood Playhouse.

Paul Harman
Paul Harman comes to Chess directly from the Original Broadway Company of Les Miserables. In Les Miz, he created 14 roles, including the sweet natured bespectacled, revolutionary student Combeferre; the fuming, foul Factory Foreman; and a wide variety of amputees, geeks and madmen. Before all that, Paul played Niko to Anthony Quinn's Zorba in Kander and Ebb's Zorba the Greek. Paul is the only man to have performed as both Che Guevara and Juan Peron in Lloyd Webber and Rice's Evita, which he managed while with its first national touring company. He has performed in Hal Prince's Diamonds at Circle in the Square, at the 92nd Street Y, at the Lamb's Theatre and at AMAS Repertory Theatre. He has also appeared at the Philadelphia Drama Guild, the Greater Miami Opera and other regional theatres. Paul has played in dinner theatres, nightclubs, cruise ships and other assorted dives.


(Note: All biographies are from the 1988 Chess program.)